Meet Dr. Edgardo Vargas
Choosing Chiropractic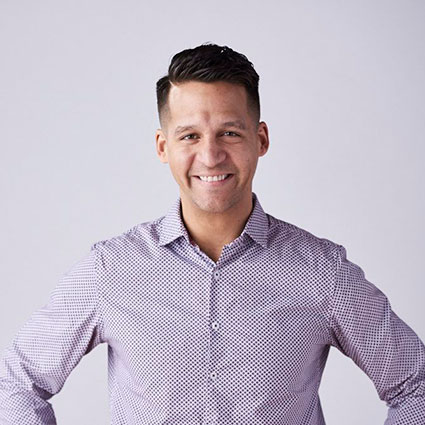 Dr. Edgardo Vargas received his Associate Degree in Physical Therapy from the University of Puerto Rico, and a Bachelor's degree in Biology at the Pontifical Catholic University of Puerto Rico. His plan was to go to medical school after graduating from university. After exploring deeper, he realized he wanted a specialty that offered a more natural way of healing. He picked chiropractic without knowing much about the field.
Dr. Vargas moved to Chicago to study chiropractic. Arriving at the National University of Health Sciences, the students had to go through an evaluation and treatment program. He realized the potential available through chiropractic and how it helped back pain and motor function. He fell in love with it and wanted to know more.
He received his Doctor of Chiropractic in 2006 and has been practicing ever since. Dr. Vargas has over 200 hours training in nutrition and laboratory testing, and also received certification as a Functional Medicine Practitioner. He enjoys showing patients how chiropractic can help with any chronic condition they might have.
A Passion for Sports
Dr. Vargas played many sports during his college years. As a result, he suffered from different injuries and a lot of pain. He became frustrated with the treatment he received from medical doctors and physical therapists.
Once he started receiving chiropractic adjustments, he was amazed at the difference they made in his physical wellbeing. He wants to share that knowledge with all his patients.
Changing Perspectives
Dr. Vargas believes today's healthcare environment is so over-complicated, people have no desire to make changes. His goal at the practice is to simplify patient education while communicating the urgency and importance of how to make changes naturally.
EXPLORE OUR SERVICES »
Living the Active Lifestyle
When he's not working at the practice, Dr. Vargas likes spending time with his wife and three sons. He enjoys exercising, boating, skiing, reading about sports, and making videos to educate people about fitness.
Time For a Change
Come into our practice and discover what our services can do for you and your family. Contact a staff member to make an appointment and get started.
---
Dr. Edgardo Vargas | (773) 279-9344