Functional Medicine in
Lincoln Square, Chicago
Proper diet and nutrition are essential to overall health and wellness. Food is the fuel our bodies need to exist. Like an automobile, the quality of your fuel makes a difference.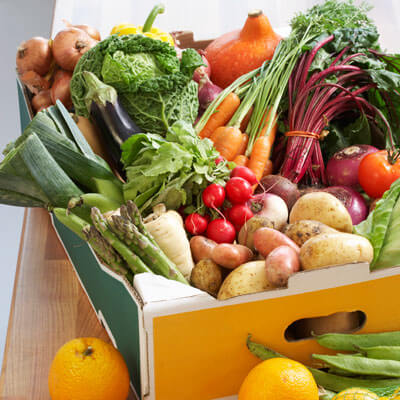 If you put the lowest octane gas in your tank, your car will run and get you where you need to go. But when you gas up with the highest octane available, your engine purrs! All that gunk that's built up in the hoses and moving parts is gone, allowing your car to function at a high level. Isn't that what you want for your body?
What is Functional Medicine?
Functional medicine (FM) is a broad medical approach focused on treating health issues as system breakdowns in the body. Identifying and addressing the root cause of your problem is FM's goal.
FM diagnoses can be a result of many issues. For example, inflammation can result from arthritis, diabetes, heart disease, and many other factors. Determining the origin of the problem depends on the patient's genes, environment, and lifestyle. Creating a care plan focusing on the right cause will have benefits that last long past immediate relief.
How Can It Help Me?
Dr. Vargas is a Certified Functional Medicine Practitioner with over 300 hours of nutritional and laboratory testing interpretation with the Functional Medicine University. At Pro-Holistic Care, we do blood work and hair analysis using Science-based Nutrition protocols. This helps our patients understand more about the disease process and organ or nutritional deficiencies.
All patients receive a detailed report of the lab results, indicating how healthy they really are. The report highlights any deficiencies and identifies the diet and nutritional protocol needed to improve their health.
This approach isn't geared towards disease discovery, but if any issues are found, it provides a road map on how to improve them naturally with diet, lifestyle changes, and supplementation. We want every patient to understand and be comfortable with their proposed treatment.
We help patients improve and prevent
Obesity
Thyroid Disorders
Hypertension
Heart disease
Diabetes
High cholesterol
Hormonal Problems
Other chronic conditions
Questions? We Have Answers!
Still not sure if this method is the best for you? Please reach out to our friendly and knowledgeable staff for more information. They will address any questions and concerns you may have. Contact us today, we'd love to speak with you.
CONTACT US »
---
Functional Medicine in Lincoln Square, Chicago IL | (773) 279-9344