Pro-Holistic Care Reviews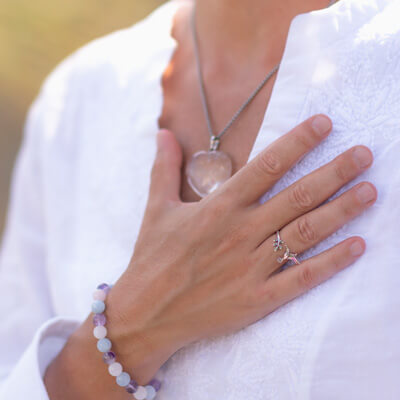 What Our Lincoln Square Patients Say
At Pro-Holistic Care we love when patients share with us their feedback and comments after chiropractic care. Please read our patient testimonials below to see what other people have achieved through their tailored treatment plans with us.
Share your stories too! Click here to send us your feedback so that we can help to spread the word about the benefits of natural Pro-Holistic Care care.
For more information, or to schedule an appointment contact us today.
---
Thanks for New Lifestyle
I want to thank Dr. Edgardo Vargas and his Pro-Holistic Care team!
Thanks to his health advice and intermittent fasting strategy I was able to lose 20 lbs in just 7 weeks !!! I work 10-12 hours a day and go home to a 16m old baby and it is super hard for me to go to the gym but with his incredible help, daily advices and right nutrition I was able to achieve my best weight in over 3 years. Thank you again and looking forward to a new life style of healthy eating!!!
-Miguel D.
Less Pain
Dr. Rae & Dr. Vargas helped alleviate my back pains within a number of short weeks. They are wonderful and really make my health a priority.
-Clau C.
Love Every Moment
They pay close attention to how you feel and make sure they get you there. My husband, 2 children and myself go and love every moment!
-Danielle O.
Highly Recommend
I have had neck and back problems most of my life. After a debilitating morning of neck pain dr. Rae saw me day of and has since been helping me recover. I highly recommend their services.
-Jay M.
Patient Practice
I bring my daughter to see Dr Rae and we're so thankful for her and for the improvement we've seen since we began. She's the only doctor that has taken the time to actually study my daughter's issues, the foods she eats, and has given us real answers to treat my daughter's constipation. The focus to get to the root of the problem is what we have been searching for and found at Pro-Holistic! She's patient when answers my questions and with my very active 4 year old! Highly recommend!
-Veronica L.
Excellent Doctors
I have been seeing Dr. Vargas and Dr. Rae for many years now and will continue. Both are excellent in their field and i can't recommend them enough
-Brian B.
Comfortable and Friendly
I've been coming here for over 2 years now. They have helped me with my frozen shoulders to going back doing bootcamp classes! I continue to go to keep up my health and well being. Pro-Holistic Care is a very comfortable and friendly place!
-Lelani F.
Effective
I am having lots of success with the process. The adjustments are very effective. Not enough education/ reminders to live a healthier life style. But they are very nice, friendly and knowledgeable.
-Francois L.
Feeling Great!
I'm feeling great and energized in the care of Drs. Bouvin and Vargas! I came upon this holistic health practice seeking guidance in areas that traditional medicine could not help with. My chief complaints: skin issues (eczema & psoriasis), low energy, bloated belly, stomach pain related to eating, and weight gain. Traditional doctors offered prescription meds that would only cure immediate symptoms but not explore or address the underlying problems. That was not cool with me at all! At this clinic, I was first impressed with the amount of time the doctors gave me to explain the issues I was facing.
Education is clearly a top priority to help patients get to full wellness and be able to maintain it. Dr. Vargas is passionate and very knowledgeable about food sensitivities, weight issues, fitness, and chiropractic technique and so I've worked with him there. He's a former athlete with a gift to teach everyday people how to live very healthy and fit in simple ways. His high energy is contagious and motivating to follow his guidance for optimal health – he walks the talk of fit living! Dr. Bouvin shows expertise and proficiency around acupuncture and chiropractic technique, along with other various energy and health boosting strategies like supplements and natural health remedies. She's a modern day medicine woman who loves and rises to the challenge of difficult symptoms! She even has a technique to totally eliminate menstrual cramps! I'm still working my program with both doctors to get to my optimal health – but had to get on here and let people know what's available here that you can't find in traditional medicine. This practice is especially great for those who are frustrated with traditional medicine!
-Gina M.
Life Changing
I have been meaning to write this for many months now…you all have completely changed my life, focus and health. From the very first moment I stepped foot in the office I have felt taken care of and that I am in the best of hands I could ever ask for. 14 days straight of a migraine brought me to Proholistic and I haven't even had a total of that many in over the nine months I have been following my plan. Could not imagine there being a better set of individuals to assist in my treatment, you are all amazing. I can't thank you enough.
-Kimberly L.
---
Pro-Holistic Care Reviews | (773) 279-9344