Weight Loss in Lincoln Square, Chicago
The effect of weight on our bodies has been well documented. Being over or underweight can make it difficult for our body to perform at its highest level. Carrying excess pounds can put a strain on the body's systems, which can have serious health consequences.
The Discovery Process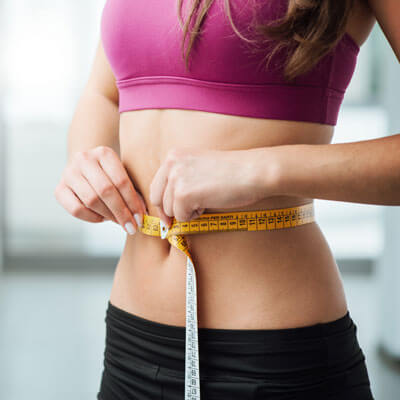 There can be many reasons why patients have difficulty losing, and keeping off, excess weight. Our weight loss services begin with a comprehensive evaluation, including blood work. This allows us to identify issues which can promote weight gain in spite of proper diet and exercise. These may include adrenal fatigue, toxicity and abnormal blood levels.
Once your results are received, we create a unique weight loss plan to address your needs. This may include nutritional counseling, cleansing, food allergy and sensitivity testing, and exercise.
ChiroThin Weight Loss Program
ChiroThin™ allows the body to efficiently metabolize fat and use it as energy while taking in fewer calories than it burns. Developed and administered by licensed chiropractors, it also includes specific amounts of amino acids, vitamins, and cell salts for added benefits.
Combining ChiroThin™ with healthy, specific amounts of low glycemic index, anti-inflammatory foods, your body will be more efficient at converting stored fat into energy. Additionally, the ChiroThin™ Weight Loss Program includes dietary and behavioral modification guidance, and a strategy to help maintain long-term weight loss.
During the supervised program, patients meet weekly with their doctor to discuss their progress, any struggles or challenges they might be having, and answer any questions. The doctor will weigh the patient, take their blood pressure, and do a 9-point body measurement to calculate BMI. This provides the basis for the next week's instruction.
Safe and Effective Benefits For You
Before the start of the program, these safety guidelines are discussed:
All patients are prescreened for complicating factors, poor prognostic indicators, and contraindication. If the screening reveals a complicating factor, the doctor will discuss the concern with the potential participant.
Depending on the severity of the projected clinical implications of the complicating factor, a person may be prohibited from participating in the program.
The ChiroThin™ Program is based on a low glycemic index and anti-inflammatory (LGAI) diet.
The ChiroThin™ Program is not a "protein-only" program. It includes the consumption of complex carbohydrates to prevent excessive ketosis, hyperuricemia, diuresis, electrolyte loss, refeeding edema, and they may improve muscular endurance.
While undergoing the six-week program, the participant consumes between twenty-four and thirty ounces of nutrient-dense, low glycemic index and anti-inflammatory foods per day.
The program is six weeks in duration and falls well within the accepted standards for very-low-calorie diets (VLCDs), as established by scientific data. These parameters include doctor supervision, time on VLCD, dietary modifications, behavioral modifications, nutritional supplementation, and, when indicated, exercise.
The program provides a "refeeding" component during which participants transition back to a "normal" diet composed of LGAI foods.
Participants are provided with guidelines, strategies, and tools to help increase their chances of long-term weight loss success. These tools are based on each patient's BMR, activity level, appropriate exercise, and continued healthy nutritional consumption.
Get Started Today
Contact us to book your appointment and start on your weight loss journey. Call Pro-Holistic Care today, (773) 279-9344.
CONTACT US »
---
Weight Loss in Lincoln Square, Chicago IL | (773) 279-9344